Our Publications:
We have been having some problems with our online payment gateway, and we are currently updating our website, we'll try to rectify this ASAP. If you want to pay another way get in touch via tom [at] shoalcollective.org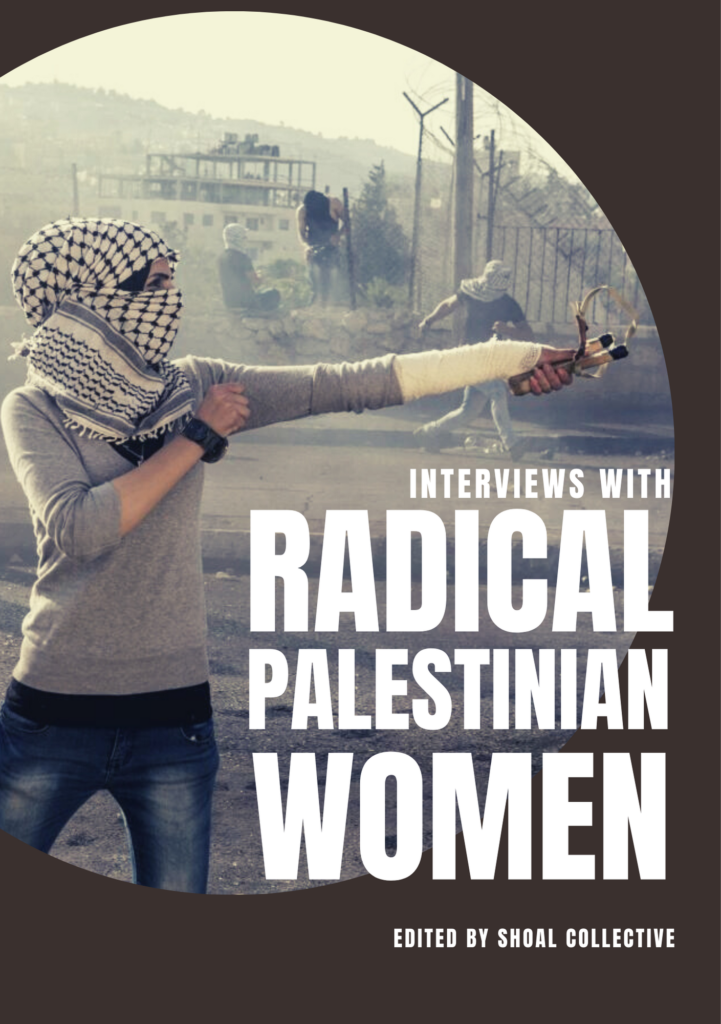 Interviews with Radical Palestinian Women (2021, Published with Active Distribution)
The idea for this book came out of a concern that solidarity movements have a tendency only to engage with Palestinians about their fight against the Israeli occupation. Sometimes this can be a barrier to seeing them as comrades in our intersecting struggles for a better world and against authoritarianism, white supremacy, patriarchy, capitalism and state control.
Between 2018 and 2021 we interviewed ten radical Palestinian women, including:
Shahd Abusalama (Gaza/UK)
Lama Suleiman (Haifa)
Sireen Khudairy (Dheisheh refugee camp, West Bank)
Faiza Abu Shamsiyah (Al Khalil, West Bank)
Mona Al-Farra (Gaza)
Rana Abu Rahmah (Bil'in, West Bank)
Izdihar Afyouni (UK)
Download it for free
Buy a PDF (You can choose to donate £1, £3, £5 or £9)
Order a copy (£12.50 including postage to the Europe)
Buy a copy here (£15.50 including postage to the North America)
Contact us if you have problems ordering via the above links